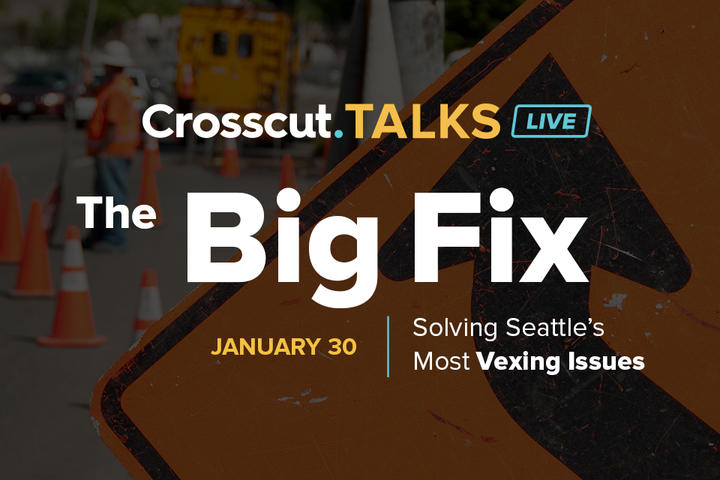 Event Details
Thursday, January 30 2020
|
6:30 pm - 8:00 pm
Cascade Public Media, 401 Mercer St. Seattle, WA 98109
Description
The Big Fix: Solving Seattle's Most Vexing Issues
Thursday, January 30th
Doors 6:00 PM, Program 6:30 PM
Seattle is a hot bed for change and with that change come myriad challenges, all mirrored in booming cities around the country. Homelessness, housing and affordability top the list, but we're facing budget challenges, transportation woes and a climate crisis too. It can all be very daunting and can leave the average citizen feeling hopeless. But there are people working on solutions and, at least for this night, we will focus on those. A new year brings fresh faces in city leadership and an opportunity to take a more open-minded look at ambitious ideas to tackle our biggest problems. We'll talk to Mayor Durkan about her outlook for the second half of her term, followed by a panel conversation with members of the new Seattle City Council.
Crosscut Talks Live is a studio audience recording of the popular Crosscut Talks podcast, featuring one-on-one conversations and panel debates with politicians, authors, journalists and the people at the center of the stories that are driving our cultural conversation at home and around the country.
This event is free and open to the public with a suggested donation of $10 to support local non-profit journalism. Cash bar available
Time
Doors at 6:00 PM, Program at 6:30 PM
Please review our Event Code of Conduct.
Questions? Email eventsCC@crosscut.com
Thank you to our sponsor: