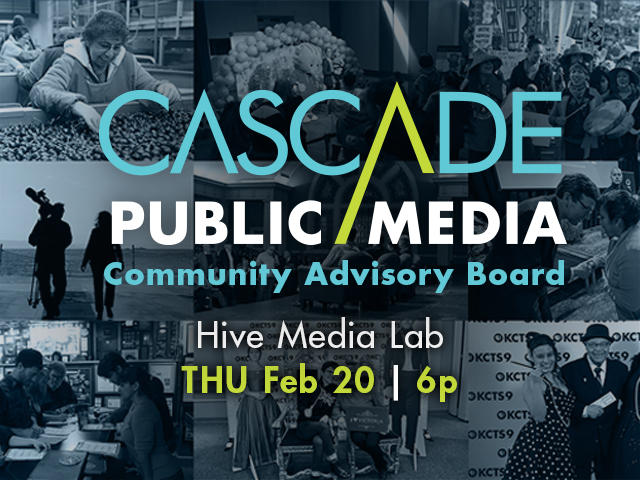 Event Details
Thursday, February 20 2020
|
6:00 pm - 7:00 pm
Hive Media Lab, 401 Mercer St. Seattle, WA 98109
Description
What are the topics being talked about around the water cooler at your workplace? What matters most to you? We want to hear from you!
Join Cascade Public Media, home of KCTS 9 and Crosscut, at the CPM Hive Media Lab on February 20th to share the issues that are most important to you and your community.
Enjoy complimentary drinks and light refreshments while discussing your thoughts on the most pressing local issues with editors from Cascade Public Media. 
Date: Thursday, February 20th 
Time: 6:00 PM - 7:00 PM
Location: Hive Media Lab, 401 Mercer St. Seattle, WA 98109
Cost: Free and open to the public 
We hope to see you there!
Questions? Email Andrea O'Meara at aomeara@kcts9.org