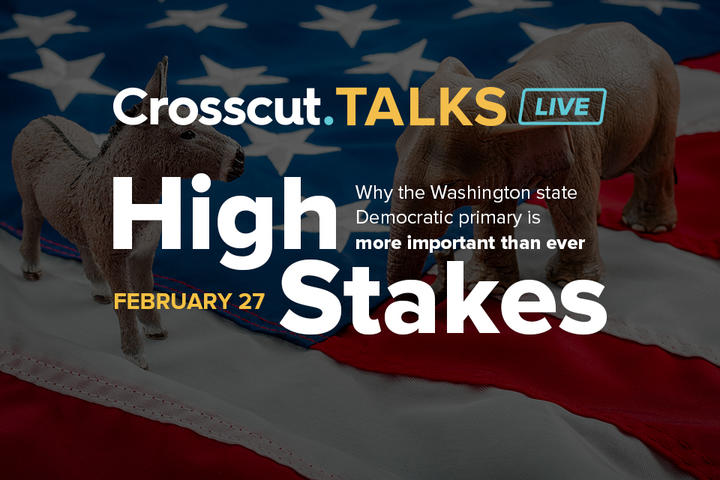 Event Details
Thursday, February 27 2020
|
6:30 pm - 8:00 pm
Cascade Public Media, 401 Mercer St. Seattle, WA 98109
Description
High Stakes: Why the Washington State Democratic Primary Is More Important Than Ever
Thursday, February 27th
Doors 6:00 PM, Program 6:30 PM
There is a lot at stake in the 2020 presidential election, and this year Washington state moved its primaries up to give its voters more voice in the nominating process. With the critical vote just days away, we take a look at the issues and debate the merits of the candidates. Who has got the right vision for our future? Who has the best chance to beat Trump? It's time to make our choice.
Crosscut Talks Live is a studio audience recording of the popular Crosscut Talks podcast, featuring one-on-one conversations and panel debates with politicians, authors, journalists and the people at the center of the stories that are driving our cultural conversation at home and around the country.
This event is free and open to the public with a suggested donation of $10 to support local non-profit journalism. Cash bar available.
Please review our Event Code of Conduct.
Questions? Email eventsCC@crosscut.com
Thank you to our sponsor: