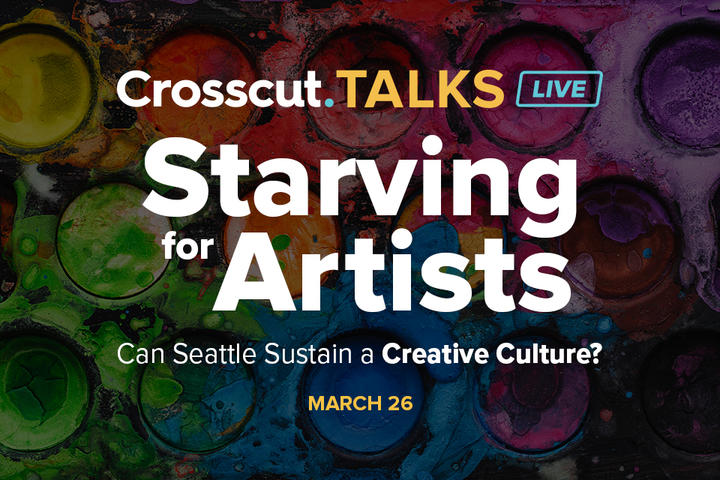 Event Details
Thursday, March 26 2020
|
6:30 pm - 8:00 pm
Description
Starving for Artists: Can Seattle Sustain a Creative Culture?
Thursday, March 26th
Doors 6:00 PM, Program 6:30 PM
Artists thrive in affordable cities, creating the culture that attracts new residents and businesses. But what does it say about a place when those artists begin to flee for more affordable options and the businesses and institutions that support those artists and serve up the arts struggle to survive? We take a look behind the curtain at the state of Seattle's creative ecosystem with voices from the music, performing and visual arts communities and insights from city leaders.
Crosscut Talks Live is a studio audience recording of the popular Crosscut Talks podcast, featuring one-on-one conversations and panel debates with politicians, authors, journalists and the people at the center of the stories that are driving our cultural conversation at home and around the country.
This event is free and open to the public with a suggested donation of $10 to support local non-profit journalism. Cash bar available.
Please review our Event Code of Conduct.
Questions? Email eventsCC@crosscut.com
Thank you to our sponsor: