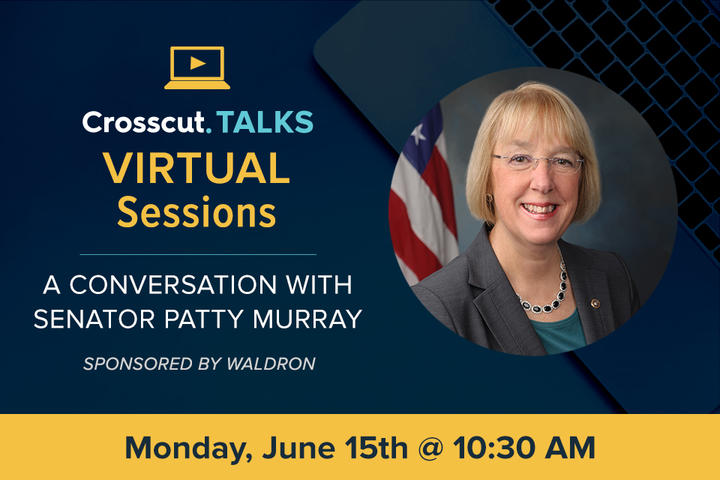 Event Details
10:30 am - 11:15 am
Description
The very latest from Washington D.C. to Washington State. We'll check in with our state's senior senator on the federal response to the coronavirus pandemic, the civil unrest and law enforcement response, plus the most pressing work on the legislative agenda and the issues driving the campaigns this fall.
EVENT START: 10:30 AM PST
COST: FREE, RSVP REQUIRED
DETAILS:
This is a free virtual event. You will need a computer or device with an internet connection in order to attend.
You must RSVP in order to receive the link, which will be emailed to you on June 12th.
Looking for more Crosscut content? To stay up-to-date on the impacts of the coronavirus pandemic in the Northwest, read our continuing coverage, sign up for our Daily newsletter or listen to some of our podcasts.
By RSVPing, you agree to receive occasional membership and event emails from Crosscut.
About the speaker:
Senator Patty Murray has a proven track record spanning more than two decades of fighting for Washington state. Serving as a member of Senate Democratic leadership since 2007, Patty has established herself as a tireless and effective leader on education, transportation, budget issues, port security, healthcare, women, and veterans issues.
Questions? Email andrea.omeara@crosscut.com
Thank you to our sponsor: