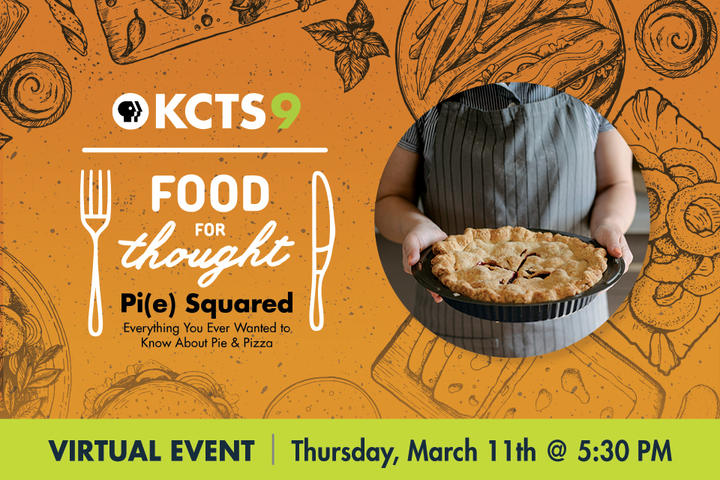 Event Details
Thursday, March 11 2021
|
5:30 pm - 6:30 pm
Description
Join KCTS 9 on March 11th for a celebration of everyone's favorite comfort food: pie! We'll celebrate the upcoming Pi Day (March 14th) with a celebration of all things sweet and savory, from the people who know it best.
We will speak with Lauren Ko (artist and author of Pieometry), Kate Lebo (poet/pie-maker), Kate McDermott (James Beard-nominated author, Art of the Pie) and Dave Lichterman (Founder, Windy City Pie and Breezy Town Pizza) about what makes a good pie and what they mean to us.
Hosted by Rachel Belle of the Your Last Meal podcast.
This event is part of our Food for Thought series, a KCTS 9 event series focused on examining the ties (and recipes) that bind us together and, of course, food!