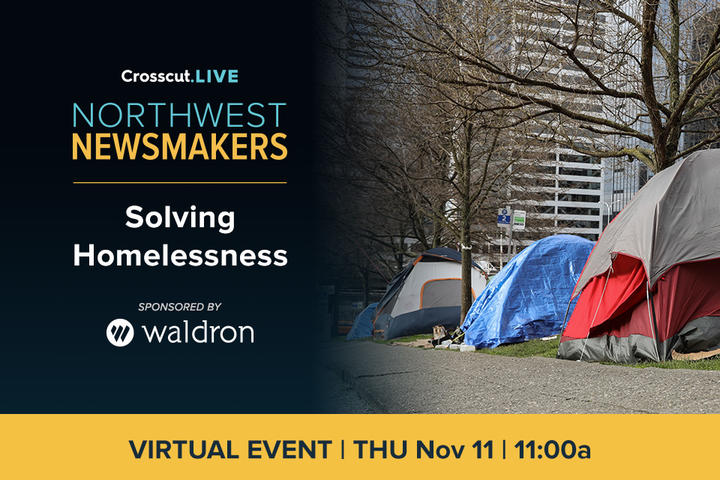 Event Details
Tuesday, November 9 2021
|
11:00 am - 12:00 pm
Description
**Please note: a link to the virtual event is included in your confirmation email and will also be sent out on November 7 and 9.**
No issue ranks higher than homelessness as the most vexing and pressing problem for our region. Marc Dones, CEO of the King County Regional Homelessness Authority, is at the center of the effort to unify the interests of Seattle and its suburbs, nonprofits and activists, politicians and people with lived experience of homelessness. Dones is determined to take on the challenge and put us on the path to dramatically reduce - and maybe even solve- this wrenching and persistent problem. We'll hear how they plan to do it.
When you RSVP, you can also submit a question for our speaker. We will use those questions to shape the conversation.
About the speakers:
Marc Dones is a social entrepreneur, policy strategist and social justice activist with 10+ years of experience in equitable systems transformation across local, state, and federal governmental systems.
As the Executive Director of the National Innovation Service (NIS), Marc oversees day-to-day operations and strategy for policy, design, operations & business development work streams. NIS partners with government agencies, for profit organizations and non-profits to propel equity work across the policy space. They focus on: homelessness & housing; racial equity; LGBTQ+ rights; violence prevention & justice system reform, as well as community-based responses to substance use disorders. Their team is known for making equity work actionable and holding partners accountable to bold outcomes.
Prior to launching NIS, Marc held various roles in social impact, specializing in policy, program design, and continuous improvement. This includes leadership roles at The Future Company and Center for Social Innovation (C4). At C4, they lead the SPARC (Supporting Partnerships for Anti-Racist Communities) Initiative, engaging 8+ jurisdictions, 20+ agencies, and the US government in efforts to transform the national conversation about housing. They also served in various roles at the state-level. This included working on the design & implementation of Gov. Patrick's $10M/yr youth violence reduction program in 11 cities.
Thank you to our Northwest Newsmakers series sponsor Waldron.
Waldron is proud to sponsor Crosscut, a forum for dialogue that increases knowledge, understanding and compassion. We support independent public media that informs and inspires our community. Click here to learn more.