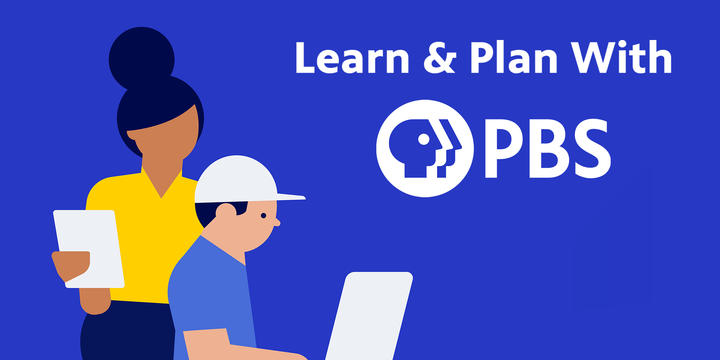 Event Details
Wednesday, September 14 2022
|
3:30 pm - 4:30 pm
Description
In our first workshop, you'll learn how to incorporate high-quality PBS documentary film clips and ready-made supporting resources into your lesson plans. Content appropriate for grades 3-12 is available, with a special focus on the PBS LearningMedia Ken Burns in the Classroom collection. We will explore new resources created to accompany the latest Ken Burns documentary film, The U.S. and The Holocaust. We will also share materials created by WA stations on the topic.
The U.S. and The Holocaust, a new three-part documentary directed and produced by Ken Burns, Lynn Novick and Sarah Botstein, explores America's response to one of the greatest humanitarian crises in history. The 3-part, 6-hour documentary film series airs nightly on WA PBS affiliate stations on Sunday, September 18- Monday, September 20 from 8-10 pm. It will also be available for on-demand streaming on multiple platforms. More information on how to watch will be provided during the workshop.
Inspired in part by the United States Holocaust Memorial Museum's "Americans and the Holocaust" exhibition and supported by its historical resources, the film examines the rise of Hitler and Nazism in Germany in the context of global antisemitism and racism, the eugenics movement in the United States and race laws in the American south. The series, written by Geoffrey Ward, sheds light on what the U.S. government and American people knew and did as the catastrophe unfolded in Europe.
The broadcast of The U.S. and The Holocaust will be accompanied by educational materials for middle and high school classrooms in Ken Burns in the Classroom. The materials are the results of a collaboration between PBS LearningMedia and the United States Holocaust Memorial Museum (USHMM), with the support and input of other leading Holocaust education experts. These materials include clips from the film as well as other resources that connect to its core themes.
Lesson topics in the collection cover:
● The impacts of Nazi ideology
● U.S. immigration law in the period of 1924-1941
● U.S. media coverage of the Holocaust and its role in shaping what Americans knew
● The varying symbolism of the State of Liberty
● An examination of how people make choices during times of crisis
● An inquiry inviting students to consider if U.S. public opinion influenced U.S. response to the Holocaust
PBS is collaborating with Florentine, USHMM, and Echoes and Reflections to produce a self-paced professional development module for educators. The module will be available in September alongside program air.