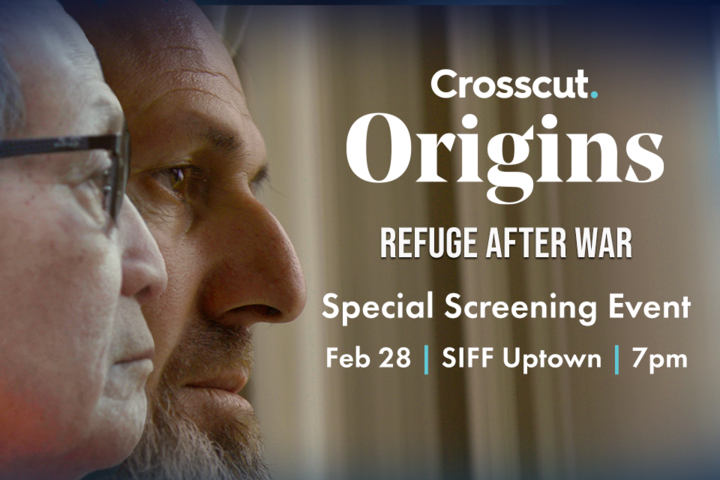 Event Details
Tuesday, February 28 2023
|
7:00 pm - 8:00 pm
Description
Join KCTS9 and Crosscut for a screening of the new documentary series, Crosscut Origins: Refuge After War, followed by a discussion with filmmaker Thanh Tan and key characters, hosted by KCTS9 Director of Videography Sarah Menzies. This special event, the series debut, offers a chance to look behind the curtain at how the project came together.
ABOUT THE FILM
Refuge After War examines the experiences of Vietnamese and Afghan refugees forced to flee and resettle in Washington after the falls of Saigon in 1975 and Kabul in 2021. Through the eyes of director Thanh Tan, a daughter of refugees, this series is a personal examination of the power, the trauma and the challenges of refugee resettlement in the 21st century - and a reflection of America's ongoing failure to learn from the past.
MEET THE FILMMAKER
Thanh Tan is an Emmy® award-winning multimedia storyteller, senior writer (Starbucks Stories), independent filmmaker and creator/host of Second Wave, a groundbreaking podcast from PRX and KUOW tracing the experiences of Vietnamese refugees after the war ended in 1975. Her work has been featured in This American Life, The Seattle Times, and The New York Times.
From 2016 through 2020, she traveled to six continents, producing, reporting and explaining the broad impact of technology on global societies through more than 50 original video stories for Microsoft Public Affairs. In 2020, she co-founded Viet Fact Check, a bilingual website that provides fact-checked articles in Vietnamese and English. Immediately following the fall of Kabul in August 2021, she helped co-found Viets for Afghans, a Vietnamese-led volunteer coalition that's mobilizing communities to help Afghan refugees.
HOW TO WATCH
Refuge After War will premiere on KCTS9 on March 3 at 8:50 p.m., and air every Friday through the month of March.
On-demand viewing for the five-part series is available at kcts9.org or the app.
ABOUT THE SERIES
The evening will also include the official unveiling of a new docuseries initiative from Cascade Public Media, Crosscut Origins. This annual grant will reward a local documentary filmmaker $40,000 to produce a series grounded in ancestry, connection, culture and influence, and that reflects our place, values and people. Find out more at this event and about Crosscut Origins at Crosscut.com/events
Accessibility: Wheelchair-accessible. Assistive Listening devices, Closed Captioning, and Descriptive Listening devices available upon request. View SIFF policy here.
Questions? Email events@kcts9.org
THANK YOU TO OUR PARTNERS: