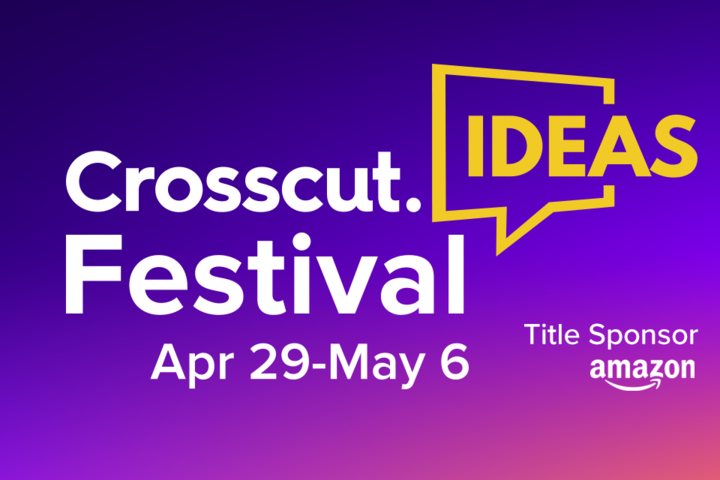 Event Details
Saturday, April 29 - Saturday, May 6 2023
|
6:00 pm
Virtual & In Person at the Amazon Meeting Center
Description
The Crosscut Ideas Festival is a celebration of big ideas and a gathering for bold thinkers. Newsmakers, changemakers and innovators come together to take a fresh look at the biggest issues of our time. Over one week, the Crosscut Ideas Festival hosts fireside conversations and panels, meetups, art installations, workshops, and interactive experiences.
More information available at crosscut.com/festival
The Crosscut Ideas Festival returns for 2023 with keynote events, a Headliners Gala, a full day of festival programming in-person, plus free streaming online sessions. Speakers from across the nation and around the region joined us to consider issues in politics, social justice, the economy, science, the environment, innovation and much, much more.
Join us April 29 - May 6 virtually and at the Amazon Meeting Center and quench your curiosity!
Questions? Email events@kcts9.org
Thank you to our sponsors: